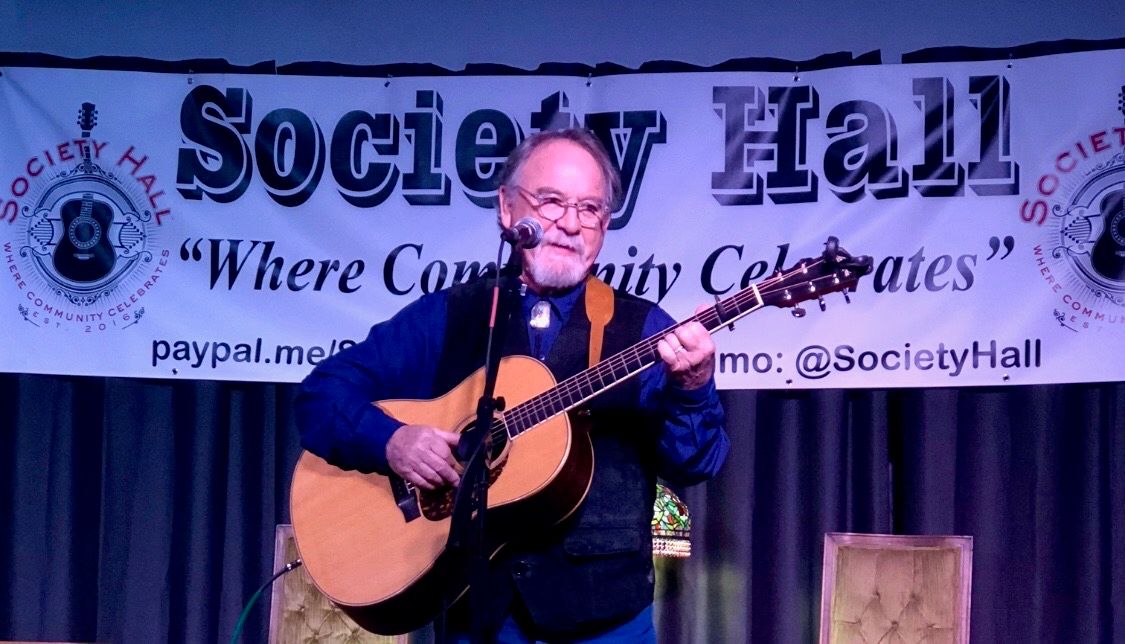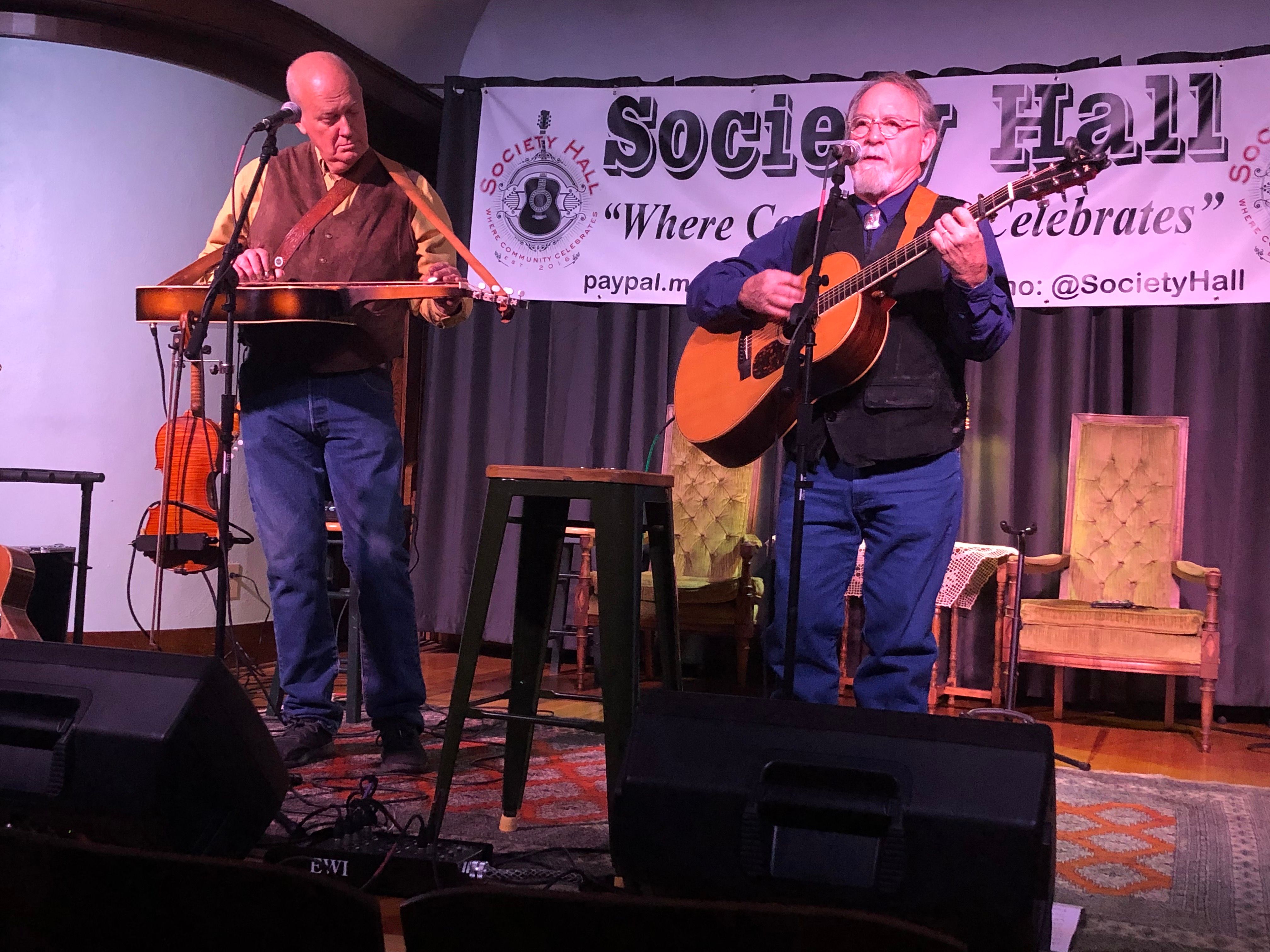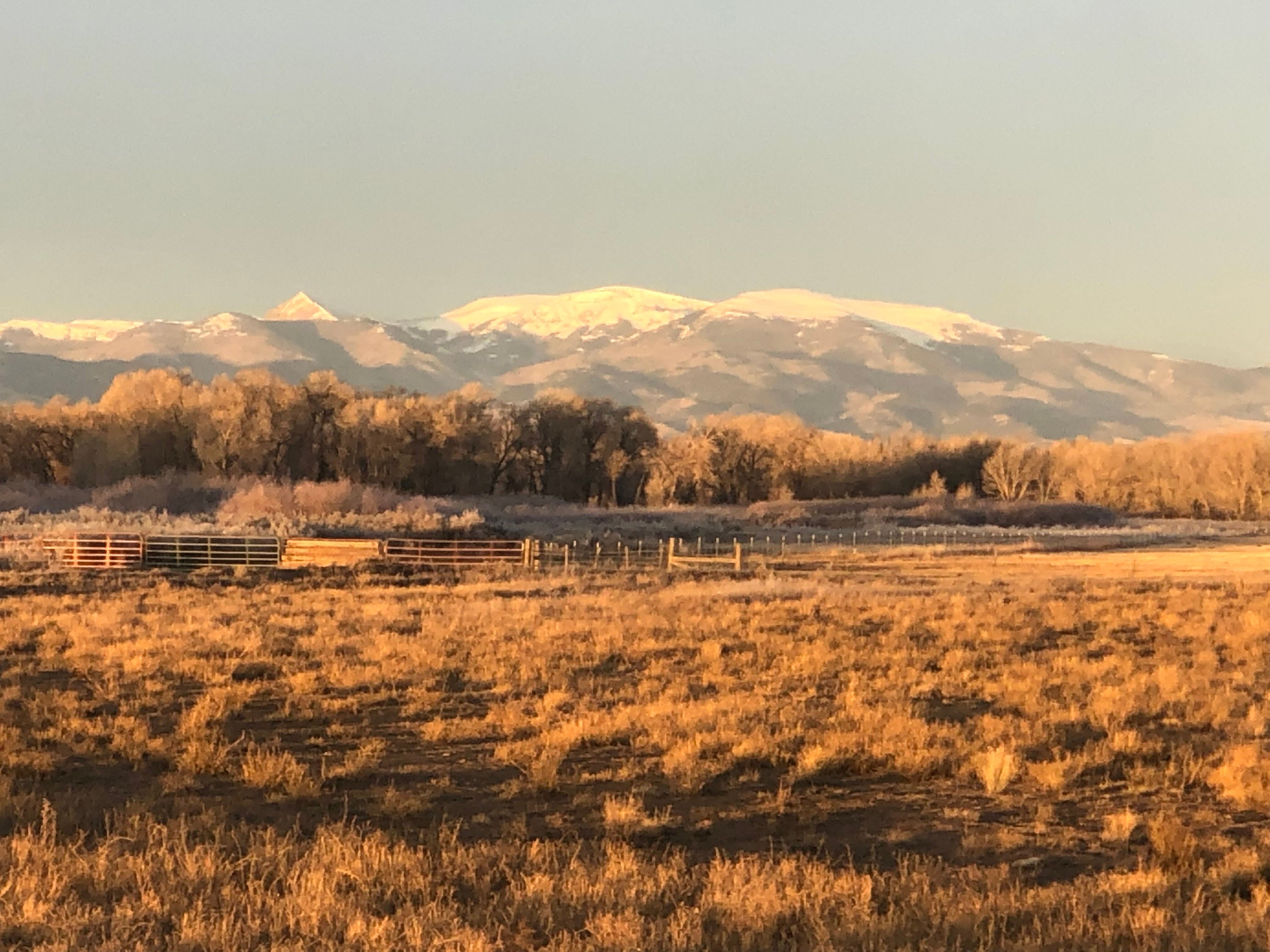 If you want to see me grin. Just let me play at Society Hall in Alamosa,Colorado with the extremely talented Don Richmond. 
That is what happened last Friday night. I had the pleasure of marking off a bucket list item that I've had for the last several years. 
The room is an acoustic paradise and Don is a gentle giant of a player of all things stringed. Don and his wife Teri were our hosts and we had an excellent time.