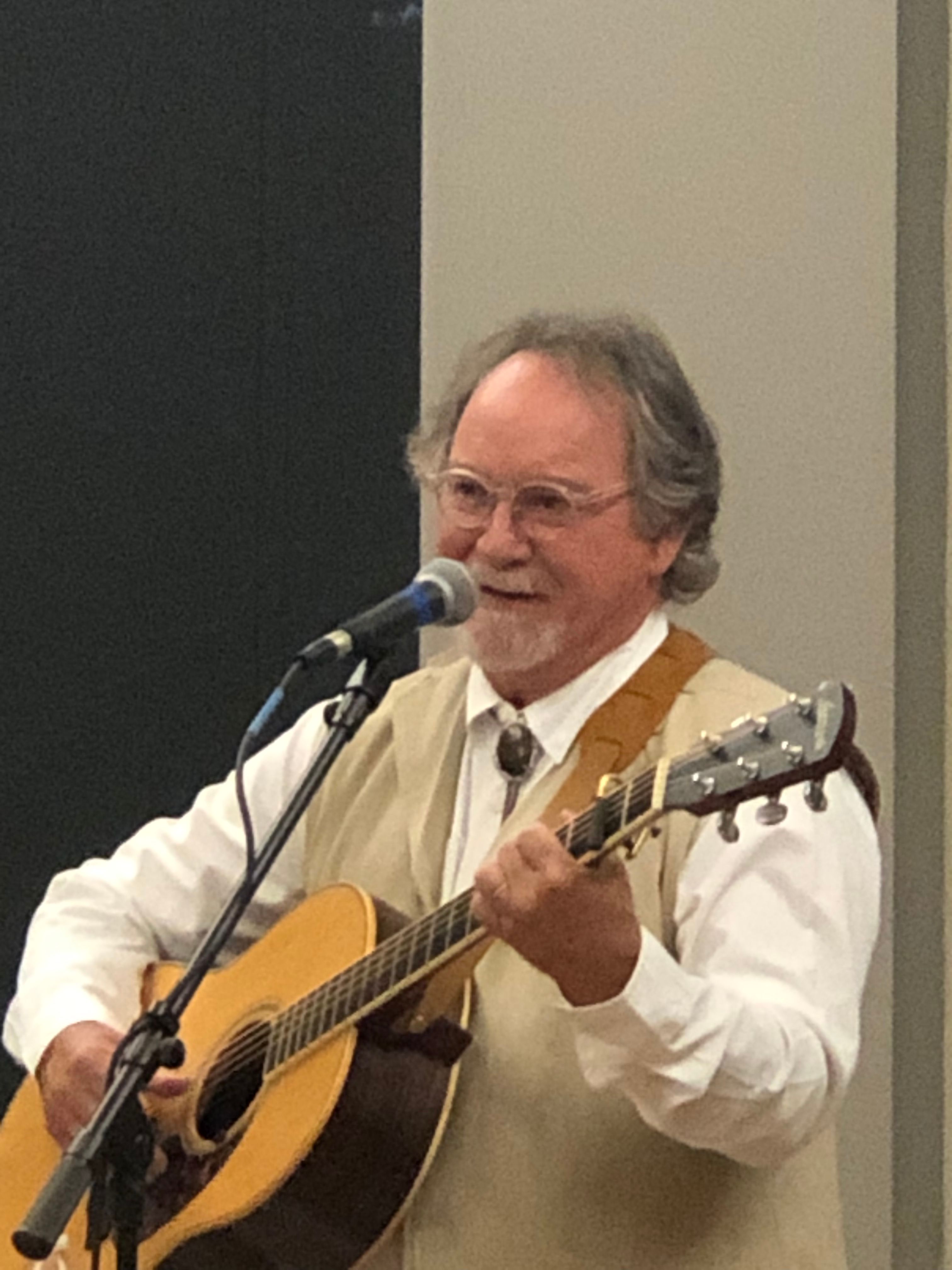 Blog 8/4/22 
It just tickles me pink to have a concert go as well as our evening in Little Rock,Arkansas. 
We were pleased to have a wonderful crowd that came to have a good time. It was splendid! snacks,drinks,scenery, sound and especially the tapping out the rhythm instruments during a group sing along. Such a sweet night ! Thank you to our dear friends,Al and Bev for hosting us. Also ,thank you for their church providing a perfect space that made a great listening room. 
I heard stories and met a few hero's and characters…I feel a song coming on.